Aloe Vera Detox
Posted: January 10, 2018
Let's face it, it's the start of a new year and we are all suffering the consequences of over-indulging during the holidays. Well, fear-not! Aloe Vera has been proven to aid digestion and be a highly effective detoxifier for our bodies. We present to you the three ways in which Aloe Vera can aid your detox, and our top tips for how best to consume it as part of your detoxing-January!
How does Aloe Vera detoxify our body?
1) Digestion
First of all, Aloe Vera is a natural prebiotic and therefore helps to establish the natural bacterial flora in the digestive system. We think of it as food for your good bacteria…it will help your body flourish. Furthermore, the anti-inflammatory powers of aloe vera mean that after a period of use, your digestive system can be reborn and leave you feeling naturally fresh and alive!
2) Immunity
The polysaccharides within aloe vera stimulate white blood cells to help strengthen the body's immune system and support the fight against viruses.  Resultantly, this makes aloe vera an essential part of your detoxification – a restorative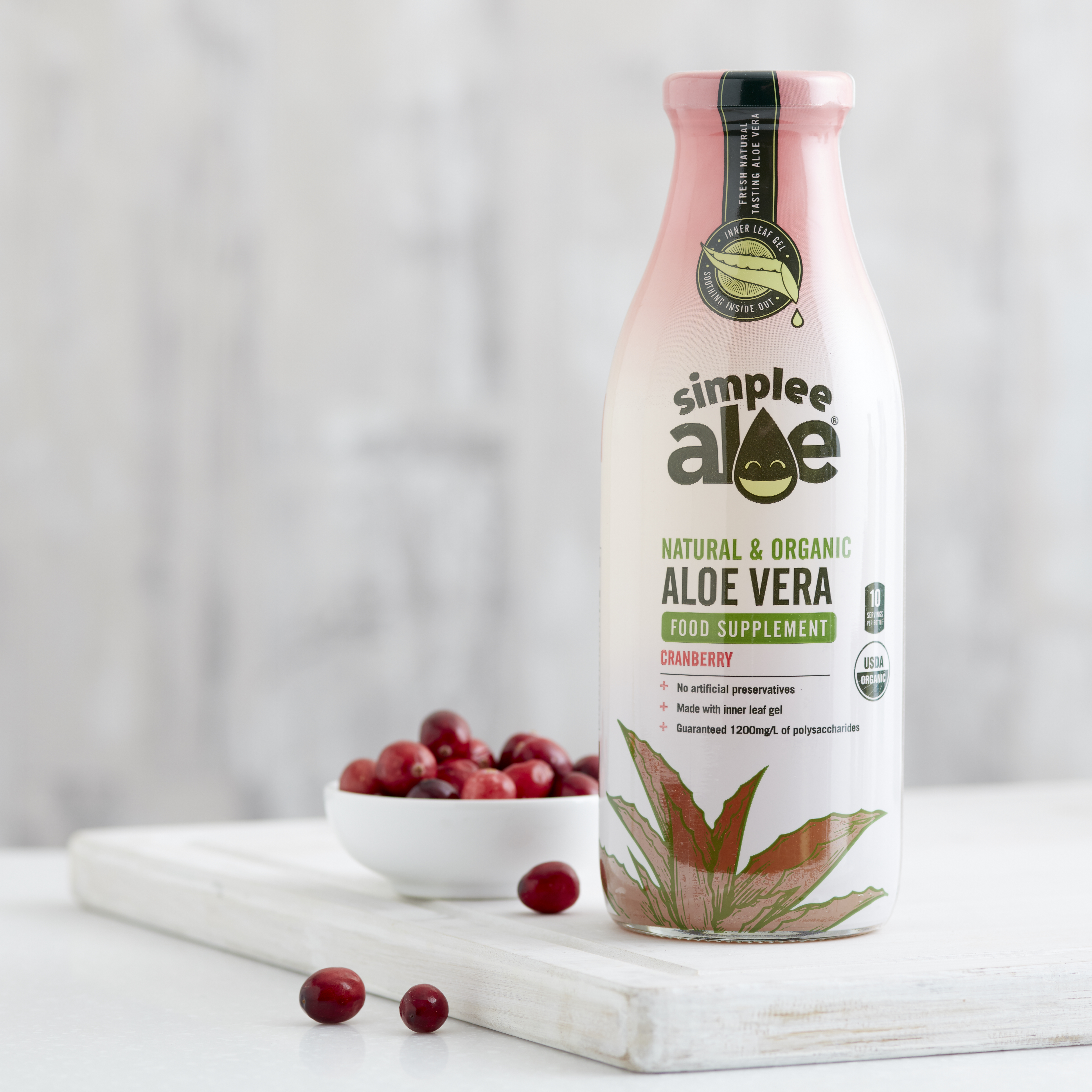 essential and boosting tonic. Hence, if you are aiming to keep the winter cold away, aloe vera may be the answer you have so long been looking for!
3) Clear glowing skin
To top it all off, Aloe Vera's antibacterial properties combined with its anti-inflammatory factors can prevent and reduce skin inflammation. When consumed, they provide the skin with a natural source of moisture that can contribute to a glowing complexion and the high levels of antioxidants can help combat free-radicals that are known to contribute to the ageing process.
Top tips for consumption:
– As part of your morning smoothie. A truly beneficial alternative to milk/water for your smoothies.
– Drink on-the-go to keep you hydrated and well throughout the day.
 – As part of your meal try our food supplements. A great way to boost the nutritional gain at your meal times.